BIEBER MARRIAGE BAD FOR HIM, HAILEY, OR SELENA
Justin Bieber's engagement and marriage to Hailey Baldwin came as a surprise to the world — but the developments have had a deeper impact on his former longtime girlfriend, Selena Gomez, a source tells PEOPLE.
Gomez, 26, is seeking treatment after recently suffering an emotional breakdown while in the hospital, a source confirmed to PEOPLE on Wednesday.
Selena experienced, "a panic attack" during her second hospital stay in just a few short weeks — she suffers from a low white blood cell count, a common side effect for kidney transplant patients — a source told PEOPLE.
Now the music insider says Gomez is on the mend as she seeks treatment and is eager to get back on track.
"Selena is feeling better," the source says. "She is getting the help she needs."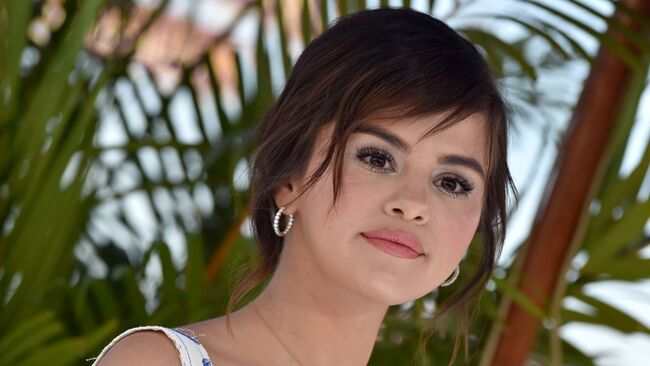 As for how Bieber, 24, has reacted to Gomez's struggles, "It's hard for him to hear that she isn't doing well," a source close to Bieber told PEOPLE after the Canadian pop star was spotted crying in a vehicle with Baldwin, 21, on Thursday following news of Gomez's recent hospitalization. The pop star was also photographed that day hugging friends after driving himself to church in Los Angeles.
"Justin had a bit of a rough week, but was doing better over the weekend," the Bieber source said. "He spent time with Hailey, close friends and mostly chilled. Like most people, he has his ups and downs. He felt a lot of pressure last week about things, like creating music, that he doesn't feel he is ready for right now. For the past few days, he tried to just focus on things that makes him happy."
The source adds, "Hailey makes him super happy. He feels bad that Selena isn't doing well, but that has nothing to do with his gloomy mood a few days ago."
A source close to the "Back to You" singer previously told PEOPLE that Bieber's recent marriage to Baldwin was one of many factors — both emotional and physical — contributing to her recent challenges.
"It's been a combination of things affecting her emotional health," the source told PEOPLE, referencing Gomez's announcement that she would be taking a break from social media last month. "She has certain triggers and is also a very sensitive person which is why she cuts herself off from social media. The negativity and hate she gets affects her more deeply than most celebrities because she takes everything to heart."
Guess we will see what happens, but I would bet long term on the Bieber/Baldwin union.